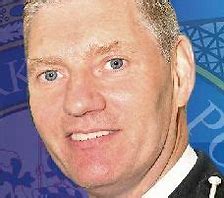 The Police Federation this morning met with and gave a warm welcome to the new Chief Constable Designate, Russell Foster KPM at Police Headquarters this morning.
Mr Foster who takes up the post of Deputy Chief Constable of the Isle of Man Constabulary until the 31st of March 2023 will assume the position of Chief Constable upon current Chief Constable Gary Roberts QPM retiring after 39 years of service.
As stated prior the Police Federation of the Ilse of Man wish Mr Foster all the very best in his new and future role and look forward to working with him in the interests of our membership and keeping the island safe.