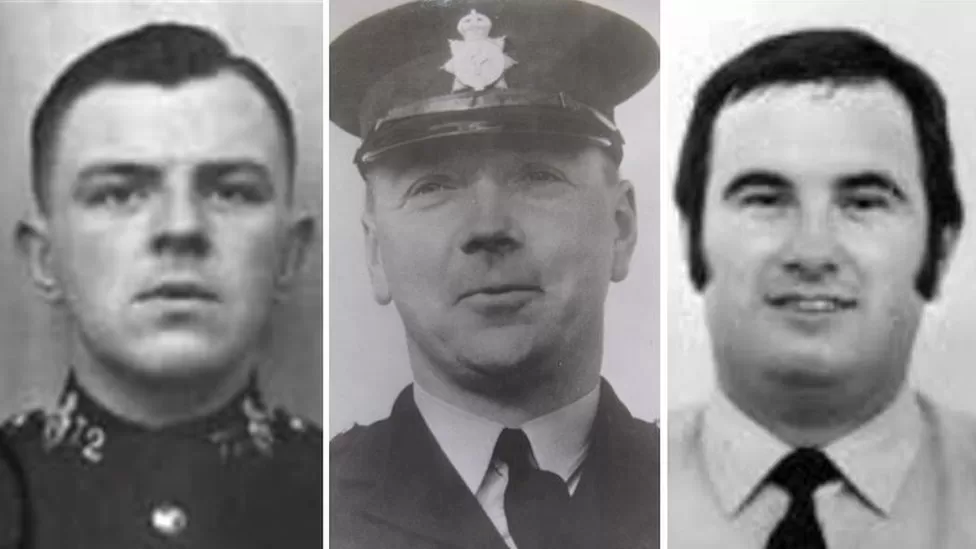 A new Police Memorial will be unveiled at the weekend in memory of officers who were killed in the line of duty by Lieutenant Governor Sir John Lorimer and Lady Philippa.
The memorial has been funded by the Isle of Man Police Federation and is located outside of Police Headquarters in Douglas.
It's in memory of the following individuals:
Chief Constable John Craige - 28th December 1852
Constable John Wright - 28th December 1852
Sergeant John 'Jack' Cretney - 27th February 1958
Constable Gordon Black - 5th January 1966
Constable Denis Hamer - 7th September 1976
Superintendent Stephen Maddocks said "The Isle of Man Constabulary is proud to remember the members of the Island's Police service who made the ultimate sacrifice. Even though the first officer to die whilst serving did so 170 years ago, it is only right and proper that they, together with the other officers, are remembered with this memorial."
There will be a small unveiling ceremony this Saturday (October 1) at midday outside of Police Headquarters in Douglas.